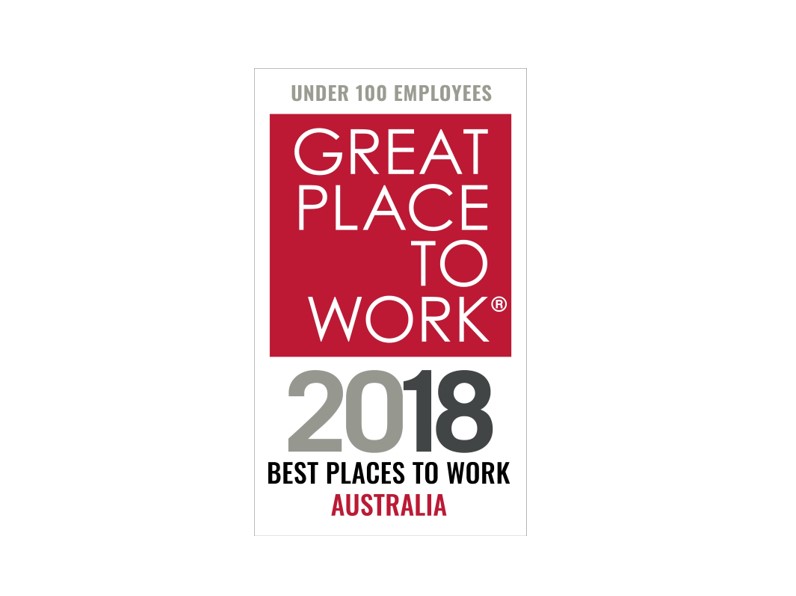 Frontier has been named as one of Australia's best workplaces in the 2018 Best Places to Work Study. The Study, undertaken by Great Place to Work Australia, a global research and consulting firm specialising in workplace excellence, is widely acclaimed in Australia and provides a comprehensive account of workplace culture.
At the same time Frontier has been named as a Finalist in the Employer of the Year category within the 2018 Women in Finance Awards. That nomination follows the firm achieving a goal to attain a workforce with a female participation rate in the 45-55% range, along with a number of industry wide initiatives and research designed to encourage greater opportunities and participation for women within the investment management sector.
Frontier CEO Andrew Polson is delighted with these accolades and the recognition of the leading culture that exists within the firm. "Joining Frontier relatively recently, I've been very impressed by the mood and spirit that exists within our business. We perform important work, in support of our clients, which ultimately leads to improved financial outcomes for millions of Australians. Our people place enormous value on that aspect of their roles and what we do as a firm.
"As a people business it is critical that Frontier attract and retain people of the highest quality but also, importantly, who share our values. Over many years we have built a culture that has enabled us to create what we believe is Australia's finest group of asset consultants and support specialists. It has been extremely pleasing to receive external endorsement of this achievement, as we did earlier this year when we were recognised as Australia's leading asset consulting firm, for the third year in succession, via the Peter Lee Associates Investment Management Survey.
Frontier Director of Consulting Kim Bowater has also been nominated in the category of Investment Professional of the Year in the Women in Financial Services Awards.
"We're excited and proud of Kim's nomination which is important individual recognition of the work she has done at Frontier for many years, but in particular over the last twelve months as she taken on the challenge of leading the consulting offering within Frontier, and for a period leading our organisation more broadly", continued Polson.