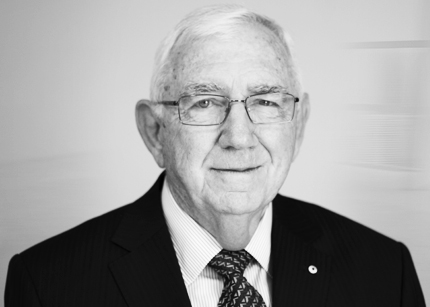 Frontier Advisors Chairman, Geoff Ashton, has announced he will be stepping down as Chairman of the Frontier Board, and also as an independent Director. His resignation will be effective from the end of the Frontier Annual General Meeting on 27 October 2014.
Mr Ashton has been an independent Director and Chairman of Frontier since July 2007. Following his announcement the Frontier Advisors Board has resolved to search for a replacement independent director, with this expected to be completed in the fourth quarter of 2014. Gabriel Szondy will take on the role of Chairman once Mr Ashton's resignation becomes effective. Mr Szondy has been a Director of Frontier since February 2008.
Frontier Advisors CEO Damian Moloney thanked Ashton for his service to the firm.
"Geoff has been a fantastic leader of our company during a period of growth and change. He has made an enormous contribution at many levels and, on behalf of the Frontier Board, and all Frontier staff, we wish to thank him for his efforts over the years."
The timing of this announcement from Frontier comes as the investment advisor celebrates its twentieth birthday.
"This is an important time for Frontier. A lot has changed in the two decades we've been advising clients but, thanks to Geoff and his fellow Directors, the firm is well placed to enter this next challenging, but very exciting period", Moloney said.
"Gabriel's experience as a member of our Board through these last few years as the firm has repositioned itself will be critical for our continued development. Major initiatives such as the Global Investment Research Alliance, and our investment into the development of an expanded range of technology solutions for clients, will form the foundation of our future growth."
Mr Moloney confirmed Frontier has recently been successful in gaining appointment to long-term relationships with three institutional investors from outside of the firms' traditional industry superannuation sector.