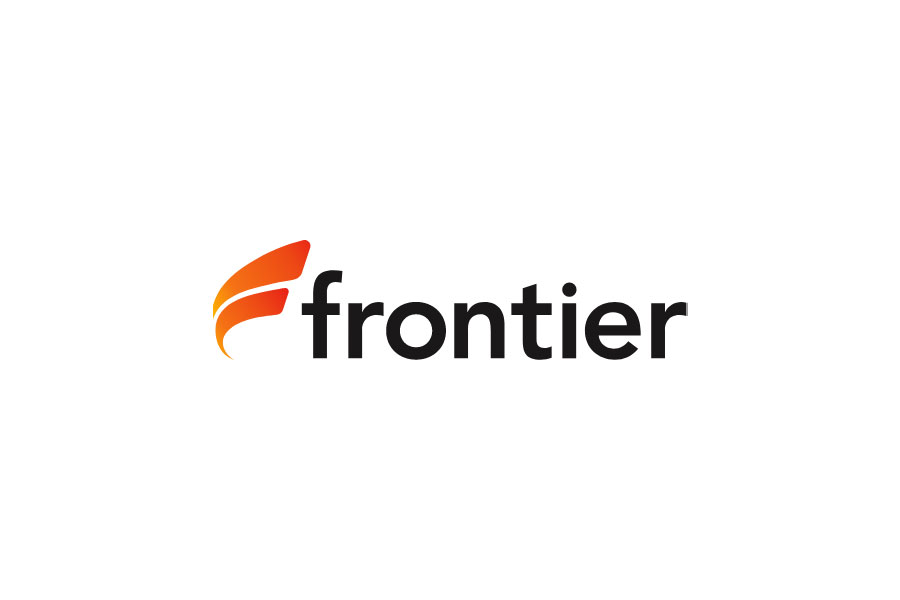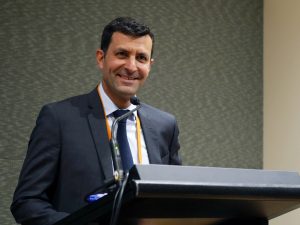 Independent statutory authorities are playing a key role in prioritising government-initiated infrastructure projects. Since its formation in late 2015, Infrastructure Victoria has been tasked with ensuring the future of Victoria's infrastructure program is planned, transparent, independent and expertly scrutinised. Infrastructure Victoria plays a key role not just in guiding Victoria's infrastructure needs and priorities but also in enhancing debate on infrastructure strategy.
Aaron Hemsley, Manager Strategy for Infrastructure Victoria shared some of the work of the Authority with institutional investors at the 2017 Frontier Conference. Investors naturally welcome more rigour and transparency in decision making for projects and Hemsley was able to set out much of the process and progress of the last eighteen months.
The chief achievement has been the development of Victoria's first thirty year Infrastructure Strategy which was delivered to the Government and tabled in Parliament in December 2016. Hemsley revealed that in developing the Strategy, Infrastructure Victoria engaged heavily with both sides of the Chamber and consulted widely with business and communities, even including a series of "citizen's juries" made up of people selected randomly and asked to provide their views in a group situation.
The Strategy initially contained 285 recommendations however this was pared down to 137 with a recommended budget of $100 billion over thirty years. Some seventy per cent of recommendations were state wide with Hemsley revealing that "almost half looked at better use of assets or behaviour change rather than simply always focussing on building new stuff".
He explained to the audience of investors that the $100 billion required doesn't have to fall to government so innovative funding options were also examined including a range of user charges, beneficiary charges, property development and asset sales. Hemsley clarified that Infrastructure Victoria is not responsible for provision of advice on project delivery or procurement.  This aspect was handled by "Projects Victoria" – a recently established government entity.
The top three recommendations in the Strategy related to increasing densities in housing capacity around existing infrastructure, introducing a comprehensive transport pricing regime to manage demands on road and rail networks and investing in social and affordable housing for vulnerable Victorians.
The major near-term capital projects addressed in the Strategy include the Fishermans Bend tram link needed to provide a public transport route to what could become Australia's largest urban development project, the Geelong/Werribee/Wyndham rail expansion to relieve pressure on stations already at capacity, and the North East link to connect the Eastlink to the Hume corridor – a project that performed well in preliminary cost benefit analyses.
Beyond the fifteen year timeframe of these projects lies the Melbourne Airport rail link and the Outer Melbourne Ring Road, the latter playing an important role in the context of future Port development. Hemsley explained these longer term projects are important to get right and their fifteen year plus time horizons allow for detailed planning and alignment.
Legislation requires the Victorian Government to produce a definitive five year plan within twelve months of receiving the Strategy. This will set priorities for the next five years and importantly for investors reveal the future pipeline of opportunities.
The second plank of Infrastructure Victoria's work is around the provision of advice with the Government making one formal request of the Authority to date. That was in relation to container port capacity and whether that capacity should be in Port Hasting or Bay West. The advice provided to the State Government was the capacity at existing commercial ports should be optimised before investment in a second major port which, on that basis, would not be required until 2055. Bay West was the preferred location.
Hemsley added that although 2055 was almost half a century away long term planning was required to work up to this future project such as securing land corridors. He noted that such long term planning is difficult and can be influenced by many factors, a great number of which are unknown. One example offered was the potential for an innovation like 3D printing to impact demand for imported goods to the extent that 2055 could push out to 2075, or beyond.
The final area of work Hemsley covered was that of research which included areas such as transport network pricing, valuing economic and social impacts of projects, and value creation.
In the area of transport network pricing the Authority has been considering how to shift demand. The example Hemsley discussed was methods to move discretionary timed travel out of peak periods to free up congestion and extend the life of existing assets.
Further research is also underway to develop tools to better value a broader set of impacts than currently captured in much cost benefit analysis work, including methods to monetise key environmental and social impacts. Hemsley discussed two areas that on the surface may seem less obvious in this regard, namely social housing and criminal justice, however as noted both are likely to experience growing future demand and multi-dimensional impacts for the community.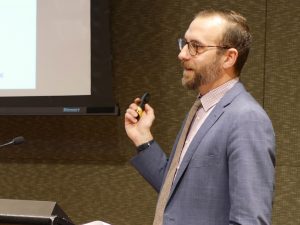 Hemsley also referred to what he termed as "the Holy Grail" of infrastructure in value capture. By moving from intuition to valuation investors will enjoy better value capture opportunities to "build into your projects a real sense of uplift and what the value capture opportunities are".
Infrastructure Victoria is expecting the Victorian Government's response to the thirty year Infrastructure Strategy in the coming months. A mandated process will follow from that point including annual reporting against the Government's response and a commitment from Infrastructure Victoria to update the Strategy in three years.
[Download the presentation]