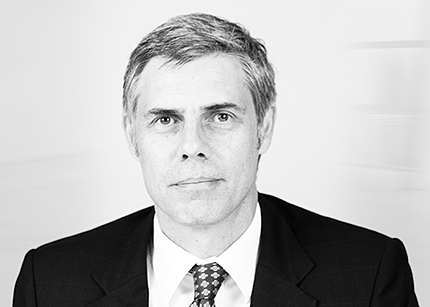 Frontier Advisors Chair, Gabriel Szondy, has today announced that Damian Moloney, Frontier Chief Executive Officer (CEO), has tendered his resignation.
Damian assumed the role of CEO of Frontier in July 2011, at a time when the firm, and the asset consulting sector more broadly, was facing significant challenges from imminent superannuation fund mergers, increasing internalisation of the investment function within asset owner organisations, and an increase in competition within the consulting sector.
Damian was given the job of transforming the business from what was a successful advisory practice, with a stable of (largely) industry superannuation fund clients, into a more dynamic and sophisticated financial services consulting practice.
Szondy explained that whilst the Board reluctantly accepted Damian's resignation, they understand the reasons and timing of his decision. "There is absolutely no doubt Damian has succeeded in the task he was set by the Board. Damian believes that, as his brief has been achieved, it is now time for someone else to apply his or her vision and take the firm further."
"The Board expresses its gratitude for Damian's magnificent contribution to Frontier and its clients. The specific enhancements and initiatives Damian has piloted through the business, along with his strategic vision and implementation thereof, have rebuilt Frontier into the leading asset consulting business operating in the Australian investment landscape today", he said.
Some of the strategic initiatives implemented in recent years include: Frontier's international partnership, the Global Investment Research Alliance; an industry leading technology solution in the Frontier Partners Platform; and a redesign and rebuild of the consulting team to incorporate deeper specialisation within the firm.
Having recently added several new clients to the firm's books, Damian leaves Frontier in a strong position with an expanded client group – some forty per cent of which are now from outside the firm's traditional industry superannuation fund base, and staffing levels at their highest measure in Frontier's twenty three year history.
"Damian, and his team more broadly, have done an excellent job in evolving the business to meet the changing demands of our long-standing clients while maintaining the essence of what has made Frontier so successful for so long. Thanks to Damian, Frontier is now a modern, professional and dynamic business that offers a diverse range of products and services from a stable and confident foundation", Szondy said.
Damian is yet to decide on his next move. He will conclude his time at Frontier in late December this year.
The Frontier Board has already engaged an executive recruitment firm to assist in identifying Frontier's next CEO.