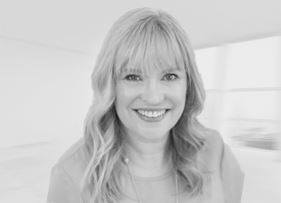 Kerrie Williams, Director of Strategy and People, is stepping down from Frontier after more than two decades with the firm. In a diverse and varied career at Frontier, Kerrie has worked in virtually all areas of the business, ranging from providing investment and governance advice to clients, through to leading research teams, line management, compliance and marketing. In her most recent role with the firm, Kerrie had responsibility for strategic planning and human resources, and led the development and delivery of our acclaimed online research, analytics and compliance platform, the Frontier Partners Platform.
Kerrie joined Industry Fund Services as an Associate in 1997 and transferred to Frontier at its inception in July 2000. After 10 years advising a range of clients and leading our equities research team, in June 2010, she was appointed to the role of Head of Practice, being promoted to her most recent position in June 2016.
Commenting on her 20-year tenure with the firm, Damian Moloney, Frontier's Chief Executive Officer said, "Kerrie is almost unique amongst professionals I have worked with in her ability to lead effectively, and deliver consistently, across so many areas of a business and, in Frontier's case, to do so in such a complex and challenging external environment for investment advisors. Kerrie has made an important and valuable contribution to Frontier, and in turn to millions of Australian workers through the superannuation funds she has helped serve over the last twenty years."
"Kerrie should be particularly proud of the fact that, during her time at Frontier, she has had a very direct influence on many who have worked at the firm, helping to guide, shape and boost the careers of people who are now actively spreading their own influence throughout the industry. We were all very proud of her in winning wider industry acknowledgement earlier this year in the Superannuation Executive of the Year category in the Women in Financial Services Awards."
Thanks and good luck Kerrie, from all of us at Frontier.
Our friends at Industry Moves have run a Q&A feature on Kerrie – click here.