Our Technology Team combines our investment know-how with specialist IT expertise.
Frontier Advisors has been providing technology solutions for investors for a decade. We were early to see the role for technology in helping investors understand and manage their portfolios.
We offer the unique combination of a dedicated in-house technology team working collaboratively with our investment researchers and analysts.
Request a demonstration to see how our Partners Platform suite of solutions could provide powerful and customisable tools to support your investment-decision making.
Request a demo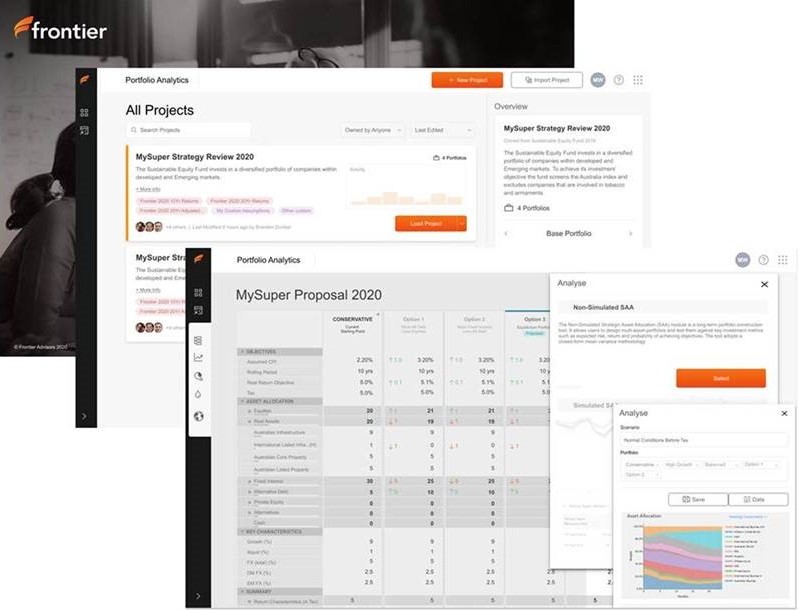 Our Portfolio Analytics software provides a comprehensive suite of modelling tools that deliver top-down multi-asset portfolio construction insight and analysis.
The tool provides:
forward-looking portfolio construction
portfolio simulation
dynamic tilting
portfolio stress testing
liquidity analysis
climate analysis
an asset risk charge model for APRA regulated insurers.
Fund manager and investment research
Our fund manager and investment research database provides comprehensive access to Frontier Advisor's global research platform. It provides a window into the views of our research teams, which cover global financial markets and every major institutional asset class.
The tool provides:
fund manager research across over 3,000 global investment products
asset class research and configuration reviews
capital markets research
regular market research publications
governance tools (due diligence documentation, investment fee reporting).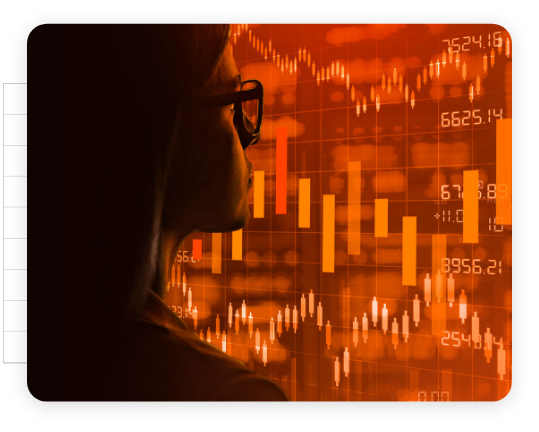 Our real assets intelligence platform provides granular analytics on unlisted infrastructure and property investments. This data is not freely available so we apply our significant scale and research to collect and aggregate detailed information on the performance of these asset classes.
The tool provides:
unlisted infrastructure and property exposure analysis
key investment portfolio and market metrics
detailed market research reports
ESG analysis.
Our peer comparison tool provides risk and return analysis for Australian superannuation funds. It allows asset owners to interrogate their performance against the broader market and peer funds.
The tool provides:
risk and return analysis
APRA MySuper statistics
fund and growth category asset allocation
member profile analysis.
We will soon be releasing an equivalent tool for Australian insurers to analyse investments and capital requirements by fund.
Our dedicated Technology Team develops tools and solutions built on the foundations of our investment know-how.
Subscribe to receive the latest news and insights from Frontier Advisors, straight to your inbox.