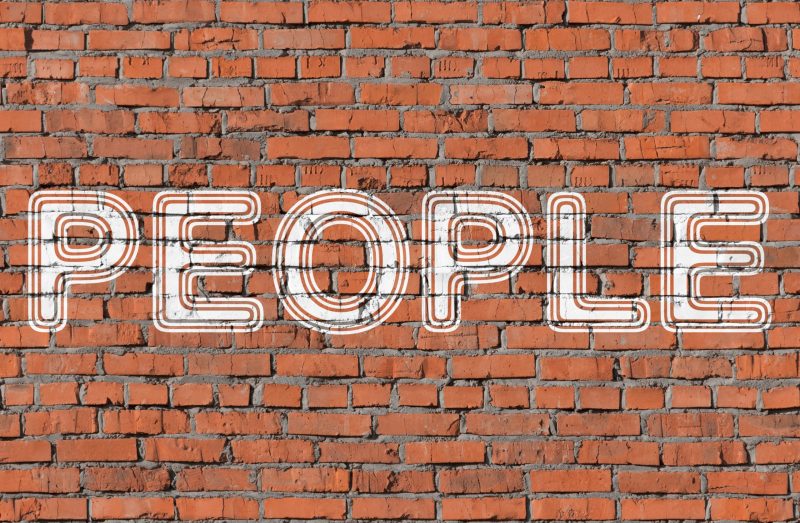 We are pleased to announce a number of new appointments including Sarah Guthleben in the role of Head of People and Culture, Dr Shahana Mukherjee as a Consultant, Macro & Quant Analytics and Senior Consultant Shrabastee Mallik our new property specialist.
Changes in our capital markets capability
An exciting addition to Frontier will be Dr Shahana Mukherjee joining us as a Consultant, Macro & Quant Analytics, based in Sydney.
Shahana will work within Frontier's Capital Markets and Asset Allocation Team and will apply her advanced skills in macroeconomic analysis and modelling. She joins from Moody's Analytics where she was Assistant Director and Economist covering the APAC region.
At the same time we have also announced an evolution of the management of our investment strategy, capital markets and asset allocation function.
Phil Naylor is stepping up to take on the role of Head of Capital Markets and Asset Allocation, with responsibility across three workstreams, namely dynamic asset allocation, portfolio construction, and macro and quant analytics. Phil will continue to report to the Director of Investment Strategy, Chris Trevillyan, who remains responsible for our overall investment strategy advice and research, with a particular focus on the integration and advancement of Frontier's Responsible Investments Group. Chris will continue to Chair Frontier's Investment Committee.
In addition to Shahana, we have further boosted our Capital Markets and Asset Allocation Team with two internal appointments. Consultant Donna Davis will join the team with a focus on portfolio construction, while Vivian Xu will take up a permanent role following the completion of a PhD internship with Frontier.
Frontier Chief Executive, Andrew Polson, is excited with the firm's expansion in what he describes as a key area. "There's no doubt the work we complete for our clients in developing and refining investment strategy is both critical and valued. That thinking is powered by strong research and analysis of capital markets.
"The work Chris has led for many years has been outstanding and his experience and ability to engage with directors and executives is highly sought by our fast-growing client base. At the same time, we're fortunate to have someone with Phil's pedigree supporting Chris in leading our capital markets research and analysis effort. We've built very strong quant capability around Phil and we're excited about the breadth and depth of work the team will be able to produce. Shahana is the latest example of that and she will be a great addition to our team," said Andrew.
We look forward to welcoming Shahana to the team in early August.
Additions to our property and equities teams
Joining Shahana in Sydney, along with Cecily Williams and Michiel Swaak, is Shrabastee Mallik who has come in to our Real Assets Team as a Senior Consultant working as a property specialist.
Shrabastee will work with a particular focus on assessing fund managers and investment opportunities and providing market analysis in the property sector. In addition to undertaking asset class research and manager and product due diligence, she will also work closely with clients in supporting the construction of their investment portfolios.
Shrabastee joins us from Dexus, and before that Savills Australia, where she held a range of roles analysing markets, employing modelling techniques, forecasting using qualitative and quantitative data sets and preparing research reports for publication. Prior to those roles Shrabastee began her career at Charter Hall.
Mahalia Hope has joined our Equities Research Team as an Associate, based in Melbourne. Mahalia was formerly an Academic Services Officer at RMIT and is completing a Masters in Economics and Econometrics at Monash University. She also has a Bachelor of Applied Science (Chemistry) and brings experience in data visualisation and Python.
Frontier Director of Sector Research, Paul Newfield, is excited to welcome the firm's latest additions to the research teams. "Shrabastee and Mahalia are great additions to our team. Shrabastee's skills and past experience will be very relevant for our research program and our clients more broadly. In particular, her modelling and analytical skills will complement the deep market experience we already have within our property research group. Mahalia also brings some really interesting skills that will be valuable across many areas of work we complete for our clients. I'm looking forward to watching the contribution they both make."
New Head of People and Culture
We are also delighted to announce the appointment of experienced industry executive Sarah Guthleben to the Head of People and Culture role. Sarah will also join the firm's Leadership Team.
Currently the Executive Officer, People and Culture with Equipsuper, where she has worked for more than a decade, Sarah has prior executive experience with GE Money, Iveco Trucks, Pacific Brands and BHP. She will take up her new role on 3 August and work closely with Frontier's current Head of People and Culture, Nicole Hartigan, to transition into the practice.
Nicole has overseen a strong period of growth of personnel within Frontier with the firm at a record head count after an unprecedented level of recruitment to accommodate client expansion and a dynamic and challenging human resourcing market.
Frontier Chief Executive Officer, Andrew Polson, is looking forward to welcoming Guthleben to the firm. "Sarah is an experienced and senior executive with a proven background in shaping teams and culture within the financial services sector and leading businesses more broadly.
"Ours is a people business. The calibre of our people, both at the individual and team level, is critical for our firm and ultimately for our clients. Like many businesses, we're currently in a highly competitive market for talent and I'm confident Sarah will continue and enhance the great work Nicole Hartigan has done in building what we believe is the leading consulting team in Australia," said Polson.
That assessment is supported by the recently released Peter Lee Associates asset owner survey which again ranked Frontier first in terms of both consultant capability and quality of service, along with an overall first ranking. Frontier has recruited around thirty staff over the last twelve months, including four Sydney based staff, hiring an offshore resource and introducing a PhD intern program.
Sarah will be joined be fellow 'new-starter' Akshita Dhariwal who is taking up the role of People and Culture Adviser. Akshita comes to us from Wishman in Melbourne, where she has worked for over 2 years as a Recruitment and Training Consultant. Akshita recently completed her Masters of Management at The University of Melbourne, where she was awarded an academic merit scholarship.
We are sorry to see Nicole go but she leaves a wonderful legacy after her time at Frontier and we are deeply thankful for the enhancements made to our People and Culture program, and for all of the great new colleagues she has brought to Frontier. Go well Nicole.
Boost for our marketing team
Rounding out our latest batch of new recruits is Melanie Fernando who is set to join us in the role of Marketing Consultant. Melanie joins Frontier from Generation Life where she was a Marketing Executive, but also brings five years of experience in marketing roles with Bell Potter Securities. Melanie has a Bachelor of Commerce (Marketing and Finance) and a Graduate Certificate of Marketing from RMIT.
Melanie will work with Wayne Sullivan and Caryn Benness in our busy, but highly effective, Marketing and Business Development Team (who also happen to write these updates …).