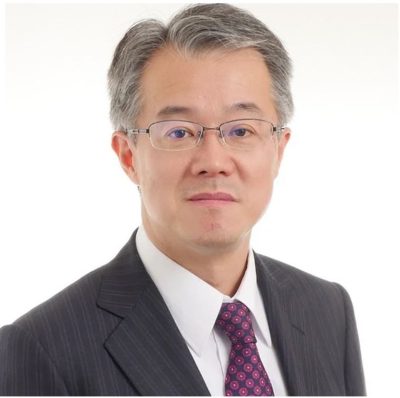 We are stepping up our offshore presence announcing the opening of an office in Tokyo and appointing Yuichi Alex Takayama to lead our presence in Japan and assist Frontier in establishing our presence in the Asia-Pacific region.
Alex is a seasoned investment professional with a more than 25-year career in financial services roles covering business development, portfolio management and research analysis in Japan, the US and Great Britain. Most recently he held the role of Head of Business Development with Misaki Capital but prior to that held senior roles with Nikko AM and Tokio Marine AM.
His on-the-ground presence will build on the momentum Frontier has created in Japan over the last eight years. Takayama will work from Frontier's newly established office in Tokyo, but will also travel regularly to Australia and, over time, will work to help Frontier develop other business opportunities in Asian markets, such as Korea.
In 2013 Frontier founded the Global Investment Research Alliance with Segal Marco Advisers in North America, later admitting LCP in the United Kingdom to the global initiative. Frontier has responsibility for Asia within the Alliance. This is the firm's first offshore base which it hopes will be a foundation for growth in the region.
Frontier CEO, Andrew Polson, is excited to welcome Alex to Frontier and to officially open the doors on the new venture.
"We've been regular visitors to Japan since 2014 and have made a number of strong connections since that time. The reception we have received from Japanese asset owners over this time has made us confident having a local presence will help us lift that engagement to the next level.
"Asset owners in Asia have a strong interest in real estate and infrastructure opportunities in particular, yet don't typically have a lot of history investing in these sectors globally. Frontier has a two-decade strong reputation in these areas and is considered by many to be the pre-eminent adviser in the real assets space in Australia so, along with our unconflicted advice model, we think we have a lot to offer.
"It's a great sign of confidence that someone of Alex's standing and experience is keen to be a part of bringing a new institutional-grade advice offering into the Japanese market. We are delighted he is joining our team and we look forward to working with new partners we believe Alex will introduce us to," said Polson.
Alex is also excited with the opportunity his new role as Frontier's Head of Japan offers.
"I am impressed by the dealings I have had with Frontier over several years now and I believe the Japanese market will see the value their particular advice and business model, along with their experience, will bring. The commitment they have shown through many years of engagement and genuine interest in the local market is something I am honoured to be able to lead," he said.
Frontier has completed project work for internationally based clients over a number of years and in 2020 won our first overseas retainer client in New Zealand. We are hopeful of announcing another appointment in 'Aotearoa' in the coming weeks.
Institutional investors across Asia have historically tended to favour fixed income and listed asset classes, however, more recently there has been a strong interest to seek diversification and longer-term returns from real estate and infrastructure opportunities offshore. This appetite to deploy capital into unlisted assets is one reason we think Frontier can expand a growing client footprint outside of Australia.
Teamed with that is a trend of Asian investors having typically sought advice from fund managers and other 'gatekeepers' rather than asset consultants. It is the partnership advice model separated from the product manufacture process independent asset consultants offer that we think the local market will be interested in taking up.
"We genuinely believe our expertise in real assets, our unconflicted advice model and the reputation the Australian institutional investment sector has internationally will make for a compelling proposition in Japan and elsewhere through Asia," said Polson.
"We are known as Australia's number one ranked asset consultant and we've been patiently establishing and growing relationships in the region. We think now is the right time to show our commitment and put our flag in the ground locally."
Frontier was recently, and once again, ranked Australia's leading asset consultant in the annual Peter Lee Associates survey of Australian investors. The firm was ranked first in more than half of all categories surveyed and has been ranked first, or equal first, for seven consecutive years.