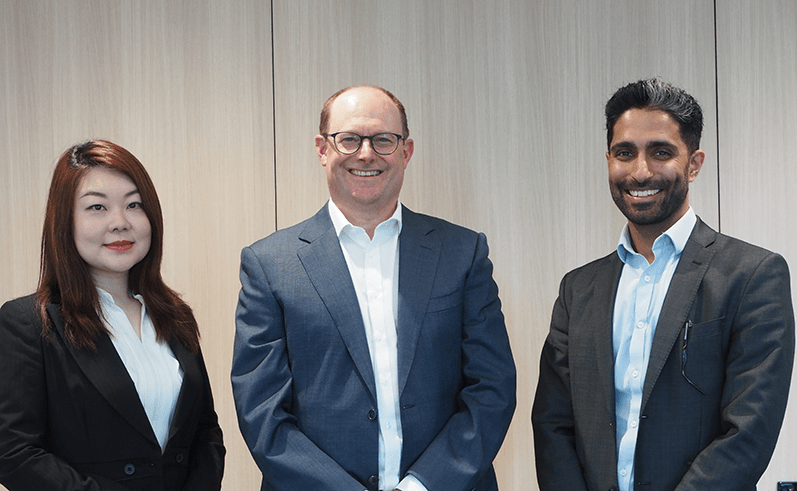 We have made two appointments to our Technology Team with a business analyst and relationship manager joining us in November 2022.
Daman Grewal has been appointed to the role of Senior Relationship Manager in our Technology Team. He will focus on building and strengthening client relationships in our investment technology practice and engaging with investors to determine their future needs in the space.
Daman joins us most recently from eVestment (owned by Nasdaq) where he held the role of VP of Business Development. Prior to this he worked with Wellington Management and First Sentier.
Our CEO, Andrew Polson, said "we're excited to have Daman on board to work both with our clients to continually look for ways to solve their investment technology needs and to take our offering to the market more broadly. Daman has extensive experience in being the interface between investors and technology platforms and has a unique combination of investment, technology and relationship skills that are perfectly suited for this important role."
Joining Daman in boosting our technology capability is Lyn Tian in the role of Technical Business Analyst. Lyn will focus on the further development of Frontier's industry leading Partners Platform along with key process efficiencies including data management.
Lyn joins from BT financial group where she was a Senior Business Analyst for more than six years. Prior to this she worked at Commonwealth Bank and BlackRock Investment Management group in similar roles.
"Lyn brings 16 years of experience in highly relevant roles and with significant organisations operating in similar fields to Frontier. Her understanding of both superannuation and investment businesses, along with her expertise in planning and process enhancement, will make her a highly valuable member of our team.
Ten years ago Frontier was preparing to launch our Partners Platform. That technology play facilitated a more open and collaborative partnership approach to our consulting and really set us apart from other advisers. In fact, it undoubtedly helped pave the way for the sustained success we have enjoyed over the last five to seven years, both in terms of growth in client numbers but also in the performance we've helped to deliver for our clients", Polson explained.
We now have fifteen dedicated technology staff operating alongside its consulting team. Daman will be based in Sydney, while Lyn will work in our Melbourne Head Office.