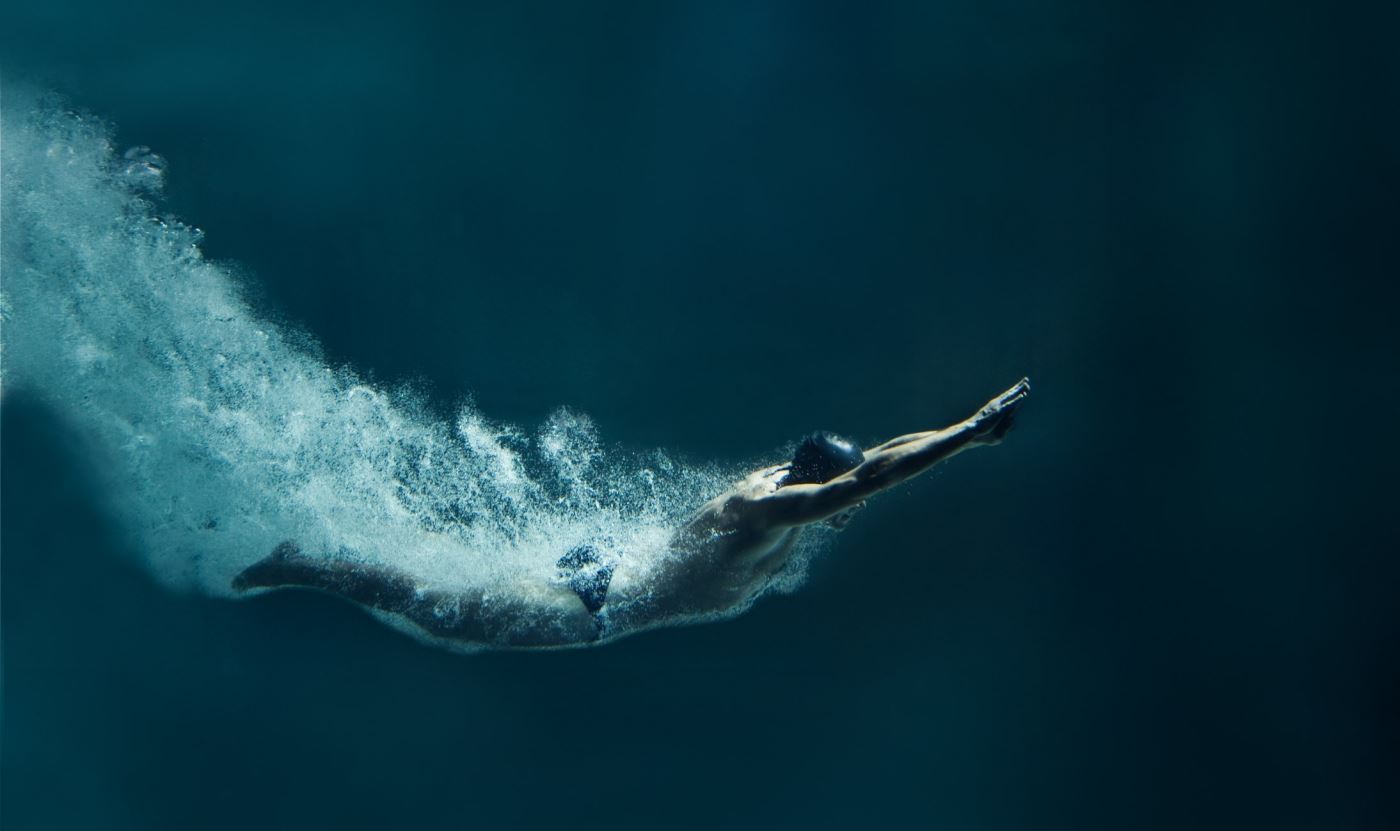 In February 2019, the Government committed to taking action on all 76 recommendations contained within the Royal Commission into Misconduct in the Banking, Superannuation and Financial Services Industry's ("the Royal Commission") Final Report. The Government has noted its key focus would be on restoring trust in Australia's financial system and delivering better outcomes for consumers.
To date, the Government has implemented 16 commitments, has legislation before Parliament to implement another eight commitments and has progressed with 35 which have been or are currently being consulted on.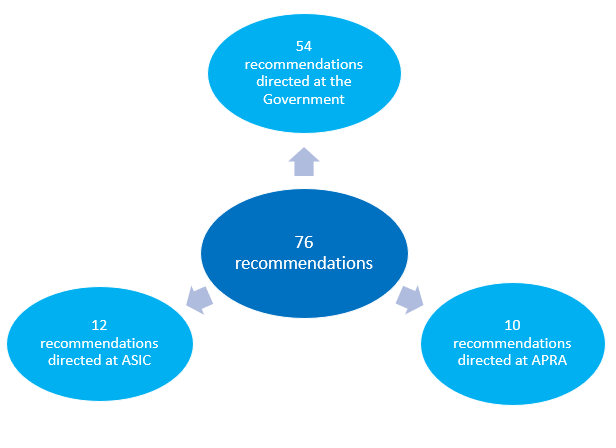 On 31 January 2020, Treasury released 17 separate bills in response to 22 of the recommendations from the Royal Commission. The draft legislation is now open for public comment until 28 February 2020 and will be introduced into Parliament by mid-2020.
The 17 bills propose a number of changes to the financial services, superannuation and insurance industries, with key changes including, but not limited to:
Strengthening breach reporting requirements for Australian financial services licensees
Recommendation 1.15

 

Making certain provisions of financial services industry codes enforceable and, if breached, would attract civil penalties
Amendments to the Corporations Act 2001 (Cth) requiring ongoing fee arrangements to be renewed annually as well as changes to fee disclosure statements and requirements to disclose lack of independence
Recommendations 2.1 and 2.2
Trustees of registrable superannuation entities (RSE) should be prohibited from holding any other role or office
Recommendation 3.1
Removal of a superannuation trustee's capacity to charge advice fees from MySuper products
Recommendation 3.2
Prohibition on hawking of insurance and superannuation products
Recommendations 3.4 and 4.1
Adjustments to the SIS Act relating to the roles and responsibilities of

superannuation industry regulators, including that ASIC become the primary superannuation conduct regulator. APRA remains responsible for prudential and member outcomes regulation in superannuation

Recommendations 3.8, 6.3, 6.4 and 6.5
The creation of a deferred sales model for add-on insurance
Recommendation 4.3
The introduction of a duty to take reasonable care not to make a misrepresentation to an insurer for consumer insurance contracts
Recommendation 4.5
An extra condition for life insurers to show they would not have entered into a contract on any terms if they had known about the unintentional misrepresentation or non-disclosure
Recommendation 4.6
The introduction of the Financial Regulator Assessment Authority to independently review the effectiveness of APRA and ASIC and report on its findings to the Minister
Recommendation 6.14
Recommendations 3.9, 4.12, 6.6, 6.7 and 6.8
Earlier in January 2020, Treasury released its Proposal Paper on the Financial Accountability Regime (FAR), which extends the Banking and Executive Accountability Regime (BEAR) to entities regulated by APRA. This is another step in implementing the Government's commitments made in response to the Royal Commission Final Report. The FAR adopts the central structure of BEAR, however there are a number of key differences. The consultation period is open to feedback from the industry until 14 February 2020. The Government intends to consult on and introduce legislation by the end of 2020 to implement the model.
The FAR is intended to increase the transparency and accountability of financial entities and improve risk culture and governance for both prudential and conduct purposes. The FAR will also require financial entities to clarify responsibilities attaching to particular officers and positions. As a result, individuals will be held to account for failure to perform their obligations. Contraventions of FAR obligations may attract a civil penalty for the entity and/or an accountable person(s). In addition, for an accountable person(s), contravention may also include disqualification.
APRA's response to Royal Commission recommendations
Recommendation 1.17 – Banking Executive Accountability Regime (BEAR) product responsibility
Consultation open
Recommendation 4.14 – Additional scrutiny for related party engagements; and

Recommendation 4.15 – Status attribution to be fair and reasonable

Consultation open
Recommendation 5.1 – Supervision of remuneration – principles, standards and guidance;

Recommendation 5.2 – Supervision of remuneration – aims; and

Recommendation 5.3 – Revised prudential standards and guidance

Consultation open
Recommendation 5.7 – Supervision of culture and governance
Statement of approach released
Recommendation 6.10 – Co-operation memorandum of understanding between APRA and ASIC
APRA and ASIC have released an updated MOU
Recommendation 6.12 – Application of the BEAR to regulators
Published